E-Commerce - Online Shopping Place
Online shopping is a form of electronic commerce which allows consumers to directly buy goods or services from a seller over the Internet using a web browser or a mobile app. Consumers find a product of interest by visiting the website of the retailer directly or by searching among alternative vendors using a shopping search engine, which displays the same product's availability and pricing at different e-retailers.
Affordable: There are many ways to start a new e-commerce shop with little to no overhead.
Easy: Sometimes you don't even have to have your own product; some e-commerce shops work thanks to drop shipping.
Options: Whether you're a tech expert or total newbie, there's an e-commerce platform out there that caters to you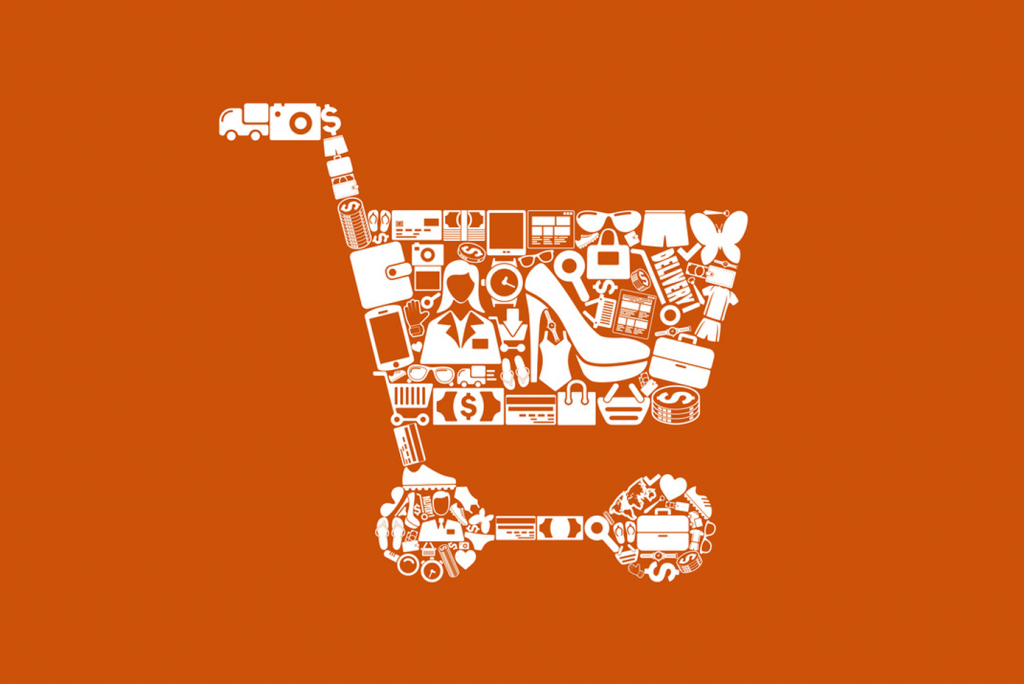 Features:
Ease of Use: By ease of use, this means helping shoppers get what want they want faster and without the unnecessary complexity that could deter their eventual purchase. You can implement this concept by,
Creating shopping categories.
Adding filters.
Incorporating comparison capabilities.
Site Speed: Site speed is an indicator of an easy to use website and draws a lot of parallels with the ability to convert visitors. Online sellers literally have seconds to make a sale as shrinking attention spans influences e-commerce purchasing behavior.
Mobile Friendly: Another of the major types of e-commerce features you'll need to make your site easier to use is by optimizing for mobile.
Cart Abandonment:  Abandonment is an e-commerce term used to describe a visitor on a web page who leaves that page before completing the desired action.
App Development: Mobile app development is the act or process by which a mobile app is developed for mobile devices, such as personal digital assistants, enterprise digital assistants or mobile phones.
Advanced Shipment tracking: It allows you to track shipment out of your store, and easily set up and maintain post shipping workflows. In turn, this will allow you to increase productivity and help you provide customers with a more personalized post-purchase experience.
Variety of Payment Getaways: As an online store owner, you must make the whole transaction as easy as possible with different number of payment options for your customers. Not having a customer's preferred payment method could spell the difference between a purchase and an abandoned cart.
Loyalty Points and Rewards: Loyalty programs offer your customers rewards simply for being your customer. The idea is to encourage future purchases by rewarding each purchase with a point system or a gift card that can be used in your store. With these rewards, they are encouraged to return to your shop to make another purchase.
SMS alerts: SMS alerts that your customers will be interested in, focus them on real-world engagement. Events are a great place to meet customers, fans and make new connections. Get your customers to come down and support you, then leverage the media you collect to enhance your online profile.
Email Confirmation: Confirmation emails are the messages you send to welcome a user after they've signed up for a service or updated their profile information. It is recommended to send new customers a confirmation email to let them know that you received their order and then it is being processed. You should send confirmation emails because your audience expects them and because it provides an instant connection between the consumer and your business.
Order Confirmation & Status.
Booking Confirmation.
Registration Confirmation.
Subscription Confirmation.
User Reviews: The major pitfall of online shopping is the fact that you cannot physically touch or experience a product. Because of this, including functionality for user reviews is important. Reviews may be the only thing online shoppers have to rely on to make a purchase decision.
High-Resolution Photo and/or Video: Most people feel a need to physically touch items before buying them, great product photos on an e-commerce product page are the next best thing. The photos you display should be high-resolution but optimized so that they do not affect site load speed. Additionally, photos should also be magnified so people can look at details.
Security Features: Start with a secure e-commerce platform that supports HTTPS and SSL, which allows secure payment and checkout. This is an especially important e-commerce feature.
Two-factor authentication: Adds an extra layer of security by requiring username/password and a system-generated code sent via email or text.
Firewall: A wall that blocks malicious traffic and permits authorized traffic.
SEO: SEO is very broad and multifaceted, involving site architecture, on-page SEO, technical SEO, link building, content and more. There are plenty of SEO-friendly e-commerce options but E-commerce Platforms provides an in-depth guide to the top picks.
Social Media Integration: With new social features like Pinterest buyable pins and Instagram's shoppable feed, it becomes easier to push product outside of your e-commerce store. When those browsing their social feeds see your pin or Instagram post and click on it, they will be directed to your site to complete the purchase.
Membership Site Capabilities: The ability to add customer accounts helps your e-commerce shop by:
Collecting customer information (so you can send them promotional materials advertising sales and other special deals).
Ease of access for the customer the next time they purchase something (encouraging repeat business).
Provide account security for transactions.
Customer Support: Live chat is an incredibly convenient solution for providing customer service, as it provides customers instant access to assistance. Wait times are also usually shorter than a call center, and both customers and live chat agents can multitask while participating in a live chat.
Clear Set of Policies: Being transparent with policies helps improve trust in your online shop. It informs the customers of the set of guidelines you adhere to, and ensures customers that if they ever need something, they can always ask you about it.
Return & Exchange Policies.
Privacy Policies.
Shipping Charge and Options.
FAQ.
Contact Page: When it comes to running an online shop, nothing gives customers more reassurance that the website can be trusted than a professional-looking contact page. This is most true when selling technical or expensive, high-end products.